Warrnambool Hydraulics can source a wide range of hydraulic equipment from manufacturers Australia wide. As the regional stockist of RYCO Hydraulics products, our extensive range of hose and fittings will solve your issues. Over the years we have built a wonderful rapport within the industry and this has allowed us to also build a network of relationships to solve your problems efficiently, therefore having quick turnaround to meet your needs.
Warrnambool Hydraulics stocks a wide range of hydraulic components and other products to complement our hydraulic repairs service and 24/7 emergency onsite service.
Our hydraulic components range includes: Hydraulic cylinders, pumps, motors, valves, hose, filters and air filters, control valves, switches, fittings – metric and imperial threads, couplings, and more.
Warrnambool Hydraulics stocks components from all the leading brands, including RYCO, Hydac, Sauer-Danfoss, Eaton, Parker, Stucchi and many more.
RYCO Hydraulics – RYCO, an Australian company, has built a strong reputation since it commenced manufacturing hydraulic hose and fittings and other products in Melbourne, Australia over 70 years ago. High quality hydraulic hose and fittings are RYCO's main product line. RYCO is known for its dynamic, world leading fluid conveying technology, engineering excellence, customer-focus and highest quality products.
Hydac – HYDAC is a world leader in motion control and fluid technology. HYDAC offers an extensive product range to cover all areas of fluid power. HYDAC products are locally engineered, manufactured and tested and they are under a quality system certified in accordance with the 2015 version of the ISO 9001; the company is one of the first in the country to be certified under this new version.

Stucchi – Stucchi is one of the leading manufacturers of quick disconnect couplings. Stucchi offers a wide range of quality quick couplers, ensuring interchange with almost every standard available. From standard agricultural couplings to flat faced connect under pressure couplings, Stucchi guarantees quality.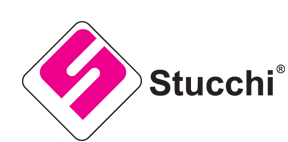 Rexroth – With over 200 years of experience in the technology sector, Bosch Rexroth enhances the industry with robust engineering designs providing tailored solutions to driving, controlling and moving applications. Rexroth's line of industrial hydraulic products includes many quality components.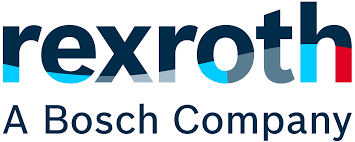 Parker – Parker began operations in Australia in 1963. Today, Parker Hannifin is a market leader in designing and delivering components that are required in "Motion & Control" technology and systems for the Australian and New Zealand market.  Parker Hannifin is renowned for delivering value added service as well as complete system solutions. Parker product groups include Fluid Connectors, Hydraulics, Pneumatics, Automation, Filtration, Refrigeration, Instrumentation, and Sealing & Shielding.